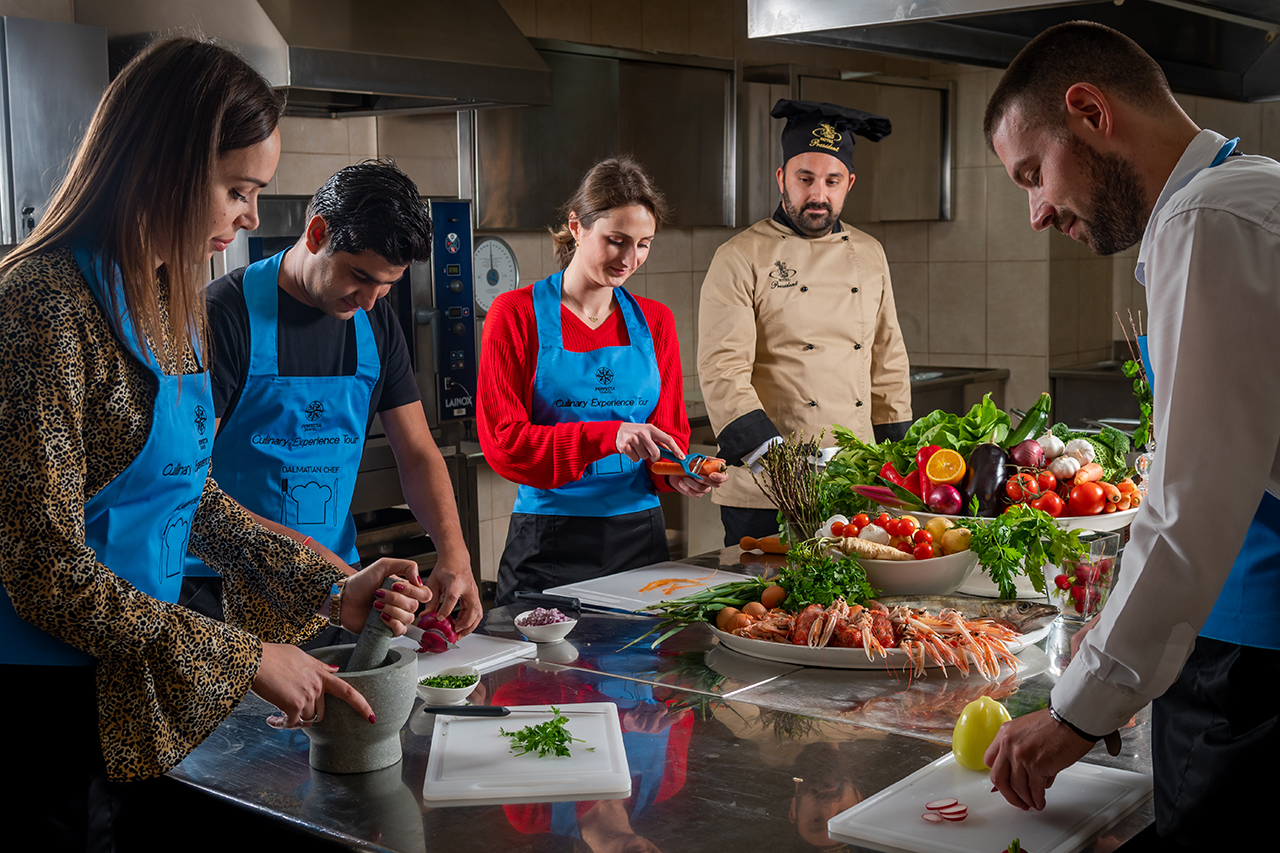 Perfecta Travel: Your First Choice DMC for Tailor-Made Unique Programs along Croatia and neighboring countries
Perfecta Travel: Your First Choice DMC for Tailor-Made Unique Programs along Croatia and neighboring countries
29.09.2023.
When it comes to planning your dream vacation or a memorable corporate retreat, finding the right travel agency is essential. Perfecta Travel emerges as the perfect choice for discerning travelers seeking tailor-made and unique programs that cater to their specific needs and desires. With their expertise, attention to detail, and commitment to exceptional service, Perfecta Travel stands out as the go-to agency for creating unforgettable travel experiences. In this blog, we will explore why Perfecta Travel should be your first choice when it comes to personalized and extraordinary travel programs.
1. Expertise and Destination Knowledge:
Perfecta Travel boasts a team of experienced travel professionals who possess in-depth knowledge of various destinations worldwide. Their expertise allows them to curate customized itineraries that showcase the best each location has to offer. Whether you're seeking a luxury beach getaway, an adventurous safari, or cultural immersion, Perfecta Travel's destination specialists will design a program that exceeds your expectations.
2. Tailor-Made Experiences:
At Perfecta Travel, one size does not fit all. They understand that each traveler has unique preferences and requirements. With their tailor-made approach, they take the time to understand your interests, budget, and travel style. Whether you're a solo traveler, a couple, or a large group, Perfecta Travel will craft a personalized itinerary that reflects your individuality, ensuring a truly unforgettable experience.
3. Attention to Detail:
Perfecta Travel prides itself on its meticulous attention to detail. From the moment you reach out to them until the completion of your journey, they handle every aspect of your trip with precision and care. From selecting the finest accommodations to arranging seamless transportation and organizing exclusive activities, Perfecta Travel ensures that every element of your program is flawlessly executed.
4. Exclusive Access and Unique Experiences:
One of the standout features of Perfecta Travel is its ability to provide exclusive access and unique experiences. Through their extensive network of local partners and connections, they can unlock doors to hidden gems and offer behind-the-scenes encounters that are not available to the average traveler. Whether it's a private tour of a historical site, a cooking class with a renowned chef, or a VIP event, Perfecta Travel goes above and beyond to create extraordinary moments.
5. Exceptional Customer Service:
Perfecta Travel places a strong emphasis on delivering exceptional customer service. From the initial consultation to the completion of your trip, their dedicated team is available to assist you every step of the way. They provide prompt responses, valuable recommendations, and personalized support, ensuring that your journey is seamless and stress-free.
6. Commitment to Sustainability:
Perfecta Travel is committed to responsible and sustainable travel practices. They prioritize working with local communities, supporting eco-friendly initiatives, and promoting cultural preservation. By choosing Perfecta Travel, you can travel with peace of mind, knowing that your experiences contribute positively to the destinations you visit.
Perfecta Travel's expertise, tailor-made approach, attention to detail, exclusive access, exceptional customer service, and commitment to sustainability make them the ideal choice for creating personalized and extraordinary travel programs. Whether you're planning a leisure vacation, a corporate retreat, or a special celebration, Perfecta Travel will go above and beyond to ensure that your journey is unforgettable. Trust them to transform your travel dreams into reality.
So, why wait? Contact Perfecta Travel today and embark on a journey that is tailored to your desires, filled with unique experiences, and crafted with utmost care.