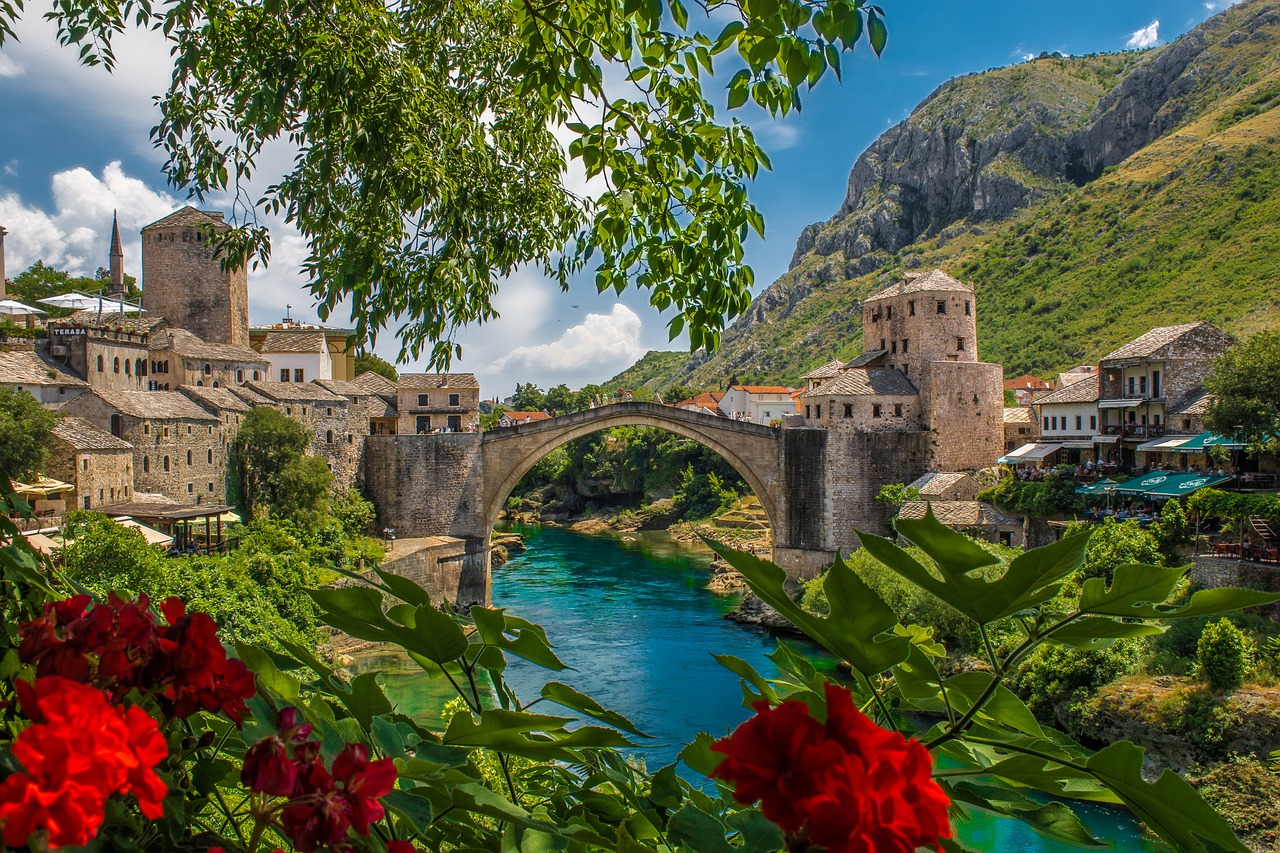 Bosnia and Herzegovina
Heart shaped land
Heart shaped land
Bosnia and Herzegovina is the heart-shaped land that lies in the heart of southeast Europe.
It is here that Eastern and Western civilizations met, sometimes clashed, but more often enriched and reinforced each other throughout its long and fascinating history.
In Bosnia and Herzegovina, one gets the best of both worlds. Here, the most interesting and attractive sites are a wonderful mix of this tiny country's cultural and natural heritage.
It is almost impossible to separate them, for it is from this pristine nature that its cultures and traditions evolved.
Country facts
Population: 3.324 million people
51.129 km2 area (19.741 square miles)
4 National Parks
7 major rivers
64 mountains with peaks over 1.500 meters
1.912 mosques
Currency: Convertible Mark (BAM)