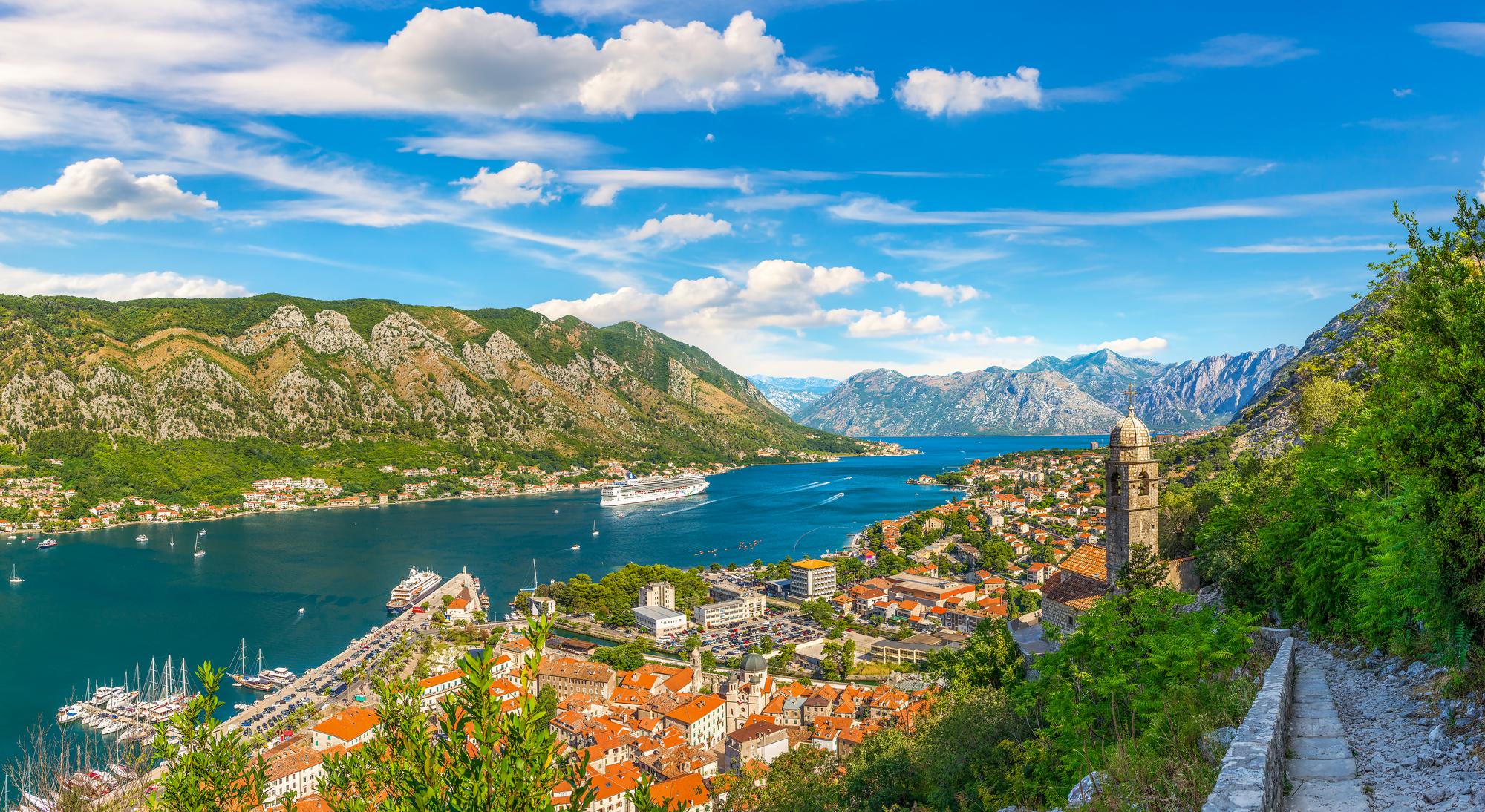 Dalmatian & Montenegro Coastal tour
Details
Explore captivating locations along the beautiful Adriatic coast in Croatia and Montenegro! Through this unique experience, you will have the chance to learn about the incredible history of ancient cities, enjoy the breathtaking nature and get to know the local culture.
Example hotels
Split: Hotel President, 4* or similar
Dubrovnik: Hotel Neptun,4* or similar
Budva: Hotel Budva, 4* or similar
Itinerary
Arrival to Split, on your way to the hotel visit ancient Salona and Klis Fortress.
Enter the time machine that will take you back centuries before Christ to Salona – the ancient metropolis of the Roman province Dalmatia. Discover the stories and ruins of the Illyrians, Greeks and Romans who built up a glamorous city with all its attributes such as the typical Thermae, Amphitheatre and Basilicas. Continue to the pass between two Dalmatian mountains, Kozjak on the west and Mosor on the east side, there one can find the old Fortress of Klis best known for its defence against the Ottoman invasion of Europe in the early 16th century and for it's marvellous panoramic views of the coastal area. Overnight Split
Day 2. SPLIT: visit Split & Trogir
On today's included tour you'll head, first, to Croatia's historic, vibrant second city Split. Here highlights include a wondrous, colourful, bustling old Town and the crumbling ruins of the palace of Roman Emperor Diocletian. You'll then discover the walled, island-town of Trogir, one of the most enticing settlements on the whole Croatian coast. Cross to the island over a bridge and through the Land Gate, and enter a time-warped jumble of palaces, ancient churches and hidden courtyards, now lined with restaurants, cafés and a variety of shops, but where the sense of times past is never quite overcome. See the Romanesque cathedral, and wander the narrow streets and seafront promenade. Overnight Split
Day 3. SPLIT: Krka National Park Excursion
Today's tour takes you to the tumbling waterfalls, deep gorges and picturesque lakes of beautiful Krka National Park, which stretches some 12 miles up a lavendar-clad valley from the delightful harbour-town of Skradin with its stone-built houses and colourful waterfront. Stroll along wooden walkways though the verdant surrounding forest at your own pace and discover a park that previous customers have called "indescribably beautiful". Overnight Split
Day 4. SPLIT – DUBROVNIK (VIA MOSTAR)
Leaving Drvenik, after breakfast this morning, you'll journey south past the River Neretva delta – a wildlife paradise home to several endangered bird species – on the way to Bosnia-Herzegovina and historic Mostar, where the most famous landmark is the lovingly restored medieval bridge that spans the river there. After the opportunity to explore this colourful, UNESCO-listed town, which boasts one of Europe's oldest continuously trading markets, you'll continue to your beautifully located second hotel close to Dubrovnik, where dinner will be served. Overnight Dubrovnik.
As a memorable day unfolds, you'll get to know stunning Dubrovnik, the incomparable Pearl of the Adriatic. Explore its captivating, medieval old town and perhaps walk the ancient city walls, upon which you'll find views stretching out over the red-roofed buildings to the sea beyond. Join our guided walking tour to see the medieval old town, its pedestrianised central street Stradun running from the Pile Gate to busy Luza Square and overlooked by the carved stone façade of the impressive Sponza Palace and graceful, Baroque St Blaise's Church. Other highlights will include the Franciscan Monastery, and the Rector's Palace, seat of the government in the former Dubrovnik Republic. The energetic can walk the entirety of the city walls, while others can take a seat in one of the city's many pavement cafés and relax before returning to the hotel. Overnight Dubrovnik.
Day 6. DUBROVNIK - BUDVA (VIA KOTOR)
Drive along Croatian and Montenegro coast and soak up breathtakingly beautiful country of Montenegro. Here, some of the Mediterranean's most stunning beaches, deep luxuriant pine forests and some enchanting, preserved medieval settlements nestled against a backdrop of high mountains criss-crossed by crystal-clear glacial streams. See the spectacular Bay of Kotor, Southern Europe's largest fjord, and stop to explore the UNESCO World Heritage site of Kotor itself, and its ancient old town. Afternoon arriving to your hotel. Overnight Budva.
On your last day you will visit Budva, one of the oldest settlements in the Adriatic and now a picturesque and thriving holiday resort boasting beautiful beaches, and picture-postcard surroundings. Enjoy free afternoon and evening. Overnight Budva.
Departure transfer to Tivat airport.
FAQ
Are airport transfers included in this tour?
Yes, transfers to/form airport are included in the price.
Are flights included in this tour?
Flights are not included in the price.
Are all the relevant entry visa's included in the price of the tour?
Visas are not included in the price. If you require visa to enter Croatia please contact us, and we will gladly help you with visa request.
Is the tour coach air conditioned?
Yes, we use only high-quality vehicles and all are air-conditioned.
Are children permitted to take part in the tour?
This tour is recommended for adults, but kids are welcomed to join.
Will there be an escort accompanying this tour?
Yes, we have qualified and licensed Tour Manager during the entire trip.
What is the maximum group size?
Are the local guides on the tour English speaking?
Yes, all guides and tour manager speak very good English.
Are vaccinations required for this tour?
Is there a limit to luggage that can be brought on the tour?
Is free Wi-Fi available in the accommodation used?
Yes, all hotels have free Wi-fi and many tourist locations in Croatia have free Wi-fi also.
What is the standard of the hotels on this tour?
All hotels used in this tour have 4-star rating.
Is there a supplement for solo travellers?
Can you assist with pre- or post-tour accommodation?
Yes, we will gladly arrange your pre/post tour accommodation.
Is there any free time to explore places during the tour?
Yes, guide will always make sure you have some free time to explore on your own.
What is the fitness level required to do this tour?
This tour requires minimal fitness level. Most activities require light walking.
What currencies are required for this tour?
Official currency in Croatia is Euro (EUR). All major currencies can be easily exchanged in banks, hotels or exchange offices. ATMs are also widely available in Croatia.
What happens if a group doesn't make its minimum required number of passengers?
In the unlikely case that departure is cancelled, every client who has paid either deposit or full amount will receive money return in full. Perfecta Travel is obliged to send information about cancellation no later than 60 days before departure date.
What is the tipping policy?
Tips are welcomed but not mandatory. Here are tipping recommendations:
Local Guide/s: 10-15€ per group for a half-day tour, 15-20€ per group for full-day tour
Driver: 1-2€ per person per day
Hotel personnel: 1-2€ per day
What kind of adapter will I need for my electronics?
Croatia uses the standard European socket with round, two-pronged plugs. You can buy an adapter at most electronics stores, or even grab one in the airport on your way out.
Map
Reviews
Kimberly
Family Traveller
This tour was 5+. The tour's expert guides provided fascinating insights, making the journey both enriching and enjoyable. We are grateful to Perfecta Travel for crafting such a memorable and well-planned itinerary.
08/07/2023