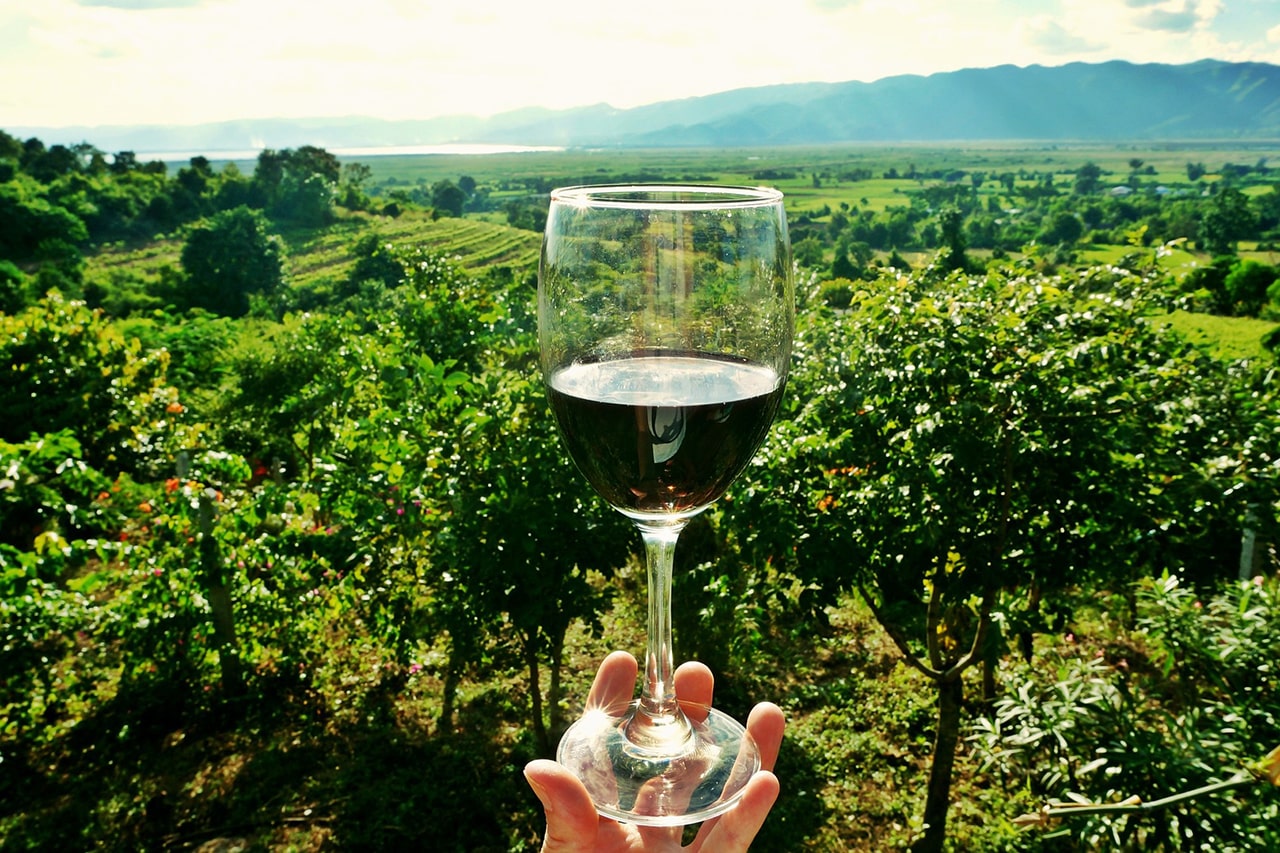 Wine tour Croatia & Slovenia
Details
Tour created for true wine lovers! Taste the difference and uniqueness of various types of wine through Slovenia and Croatia while discovering all the beauties of these amazing countries. Combination of beautiful sceneries, rich history and wine stories will leave no one indifferent.
Example hotels
Rovinj, Hotel Amarin, 4* or similar
Bled, Hotel Savica, 4* or similar
Itinerary
Arrival to Zagreb and transfer to Rovinj. Overnight.
Day 2. Istria's Hilltop Towns
Let a local guide show you around the idyllic hilltop towns of Croatia's Istrian Peninsula! Visit the towns of Bale, Vodnjan, Motovun, Beram, Pazin, Grožnjan, Livade, and Buzet. Experience breath-taking views of rolling hills, olive groves, and vistas stretching out all the way to the sea. Learn about the rich history of each town while you wander among ancient Roman ruins, Gothic churches, and Baroque-style villas. Be charmed with the medieval towers, soaring walls, and pretty squares that are filled with tiny cafes, restaurants, galleries, and artisanal boutiques. As you journey between towns, catch views of the picturesque countryside and glimpses of deep forests and valleys, dotted here and there with solitary forts and church towers. Visit the wine cellars and a small wine museum. Relax as you sip a glass of wine. Stroll through endless vineyards on fertile soil which makes the Istrian region famous for grape cultivation.
Day 3. Truffle Hunting and Winery Visit in Istria
Enjoy the best of Istria's rich culinary history on a truffle hunt and a visit to a winery! Enjoy a scenic drive from Rovinj to Motovun passing valleys and gently rolling hills. At the Motovun forest, hunt for truffles (also called black diamonds) under the guidance of a professional truffle hunter with specially trained dogs. Hear fascinating stories of how truffles were discovered here 80 years ago and their life cycle. Next, head over to the small village of Livade where the largest truffle was found. Continue your journey to the winery in the village of Momjan owned by the Markezic family. Learn about their winemaking history since 1891 and their processes including the unique method of burying the grapes in clay pots for fermentation. Take in stunning views of the Alps and Dolomites on one side and the greenery and the Adriatic Sea in the distance. Visit the wine cellars and a small wine museum. Relax in the tasting room in the charming farmhouse as you sip a glass of wine and taste virgin olive oil.
Day 4. Rovinj – Postojna Cave - Bled
Discover the magical underground world of Postojna Cave. Hop on the electrical train, the world's first railway in an underground cave, for a ride of a lifetime through 14 miles of stunning ice formations developed across centuries. When the train drops you off, set off on foot through meandering pathways and tunnels to explore extraordinarily shaped natural columns and pillars. You'll be delighted to know that you don't need special equipment or gear for this tour. Proceed to witness the steady dripping of water along the dazzling white curves of the stalagmite called 'Brilliant'. Take a tour of the Concert Hall, the largest inside a cave system where live performances are held regularly. Then climb aboard the train again to reach the cave's entrance where you end your tour.
Day 5. Lipizza horses, Church of the holy trinity Hrastovlje, Stanjel village and wine tasting in Kras
Kras is one of the most unique regions of Slovenia, where nature and culture co-exist in unique synergy connected with the Karst landscape. From there emerged Karst Lipizzaners. We will visit the home of this breed and tour the stables. The area is littered with wine cellars, that are producing a wide variety of wines. During the scenic drive towards the fortified town of Stanjel, we will stop in one of the local wine cellars and do the wine tasting. At the end of the day, stop in the unique church of the Holy Trinity will follow.
Day 6. Trip around 2 great Slovenian wine regions Goriška Brda & Vipava Valley
Explore two wine-growing districts of Primorska region in one day: Vipava Valley and Goriška Brda. This is the only area in Slovenia with the dominant influence of the Mediterranean climate, which affects local wines, cuisine and people. Meet the local winemakers and learn about what influenced their way of the wine production.
Day 7. Departure Ljubljana
Departure transfer to Ljubljana airport
FAQ
Are airport transfers included in this tour?
Yes, transfers to/form airport are included in the price.
Are flights included in this tour?
Flights are not included in the price.
Are all the relevant entry visa's included in the price of the tour?
Visas are not included in the price. If you require visa to enter Croatia please contact us, and we will gladly help you with visa request.
Is the tour coach air conditioned?
Yes, we use only high-quality vehicles and all are air-conditioned.
Are children permitted to take part in the tour?
This tour is recommended for adults, but kids are welcomed to join.
Will there be an escort accompanying this tour?
Yes, we have qualified and licensed Tour Manager during the entire trip.
What is the maximum group size?
Are the local guides on the tour English speaking?
Yes, all guides and tour manager speak very good English.
Are vaccinations required for this tour?
Is there a limit to luggage that can be brought on the tour?
Is free Wi-Fi available in the accommodation used?
Yes, all hotels have free Wi-fi and many tourist locations in Croatia have free Wi-fi also.
What is the standard of the hotels on this tour?
All hotels used in this tour have 4-star rating.
Is there a supplement for solo travellers?
Can you assist with pre- or post-tour accommodation?
Yes, we will gladly arrange your pre/post tour accommodation.
Is there any free time to explore places during the tour?
Yes, guide will always make sure you have some free time to explore on your own.
What is the fitness level required to do this tour?
This tour requires minimal fitness level. Most activities require light walking.
What currencies are required for this tour?
Official currency in Croatia is Euro (EUR). All major currencies can be easily exchanged in banks, hotels or exchange offices. ATMs are also widely available in Croatia.
What happens if a group doesn't make its minimum required number of passengers?
In the unlikely case that departure is cancelled, every client who has paid either deposit or full amount will receive money return in full. Perfecta Travel is obliged to send information about cancellation no later than 60 days before departure date.
What is the tipping policy?
Tips are welcomed but not mandatory. Here are tipping recommendations:
Local Guide/s: 10-15€ per group for a half-day tour, 15-20€ per group for full-day tour
Driver: 1-2€ per person per day
Hotel personnel: 1-2€ per day
What kind of adapter will I need for my electronics?
Croatia uses the standard European socket with round, two-pronged plugs. You can buy an adapter at most electronics stores, or even grab one in the airport on your way out.
Map
Reviews
Kirstin
Solo Traveller
I had the most amazing experience exploring Istria's Hilltop Towns with Perfecta Travel. The local guide was fantastic, and I couldn't have asked for a better way to discover the beauty and history of Croatia's Istrian Peninsula. The itinerary took us to a mesmerizing array of hilltop towns, including Bale, Vodnjan, Motovun, Beram, Pazin, Grožnjan, Livade, and Buzet. Each town had its unique charm and fascinating stories to tell. Just amazing.
27/10/2022
Craig
Family Traveller
Perfecta Travel made our dream vacation a reality! From the moment we contacted them, their team was attentive, knowledgeable, and accommodating. I highly recommend this tour to anyone looking to explore the hidden gems of Istria and experience the region's rich cultural and culinary heritage. I can't wait to join another one of your tours in the future.
13/09/2022