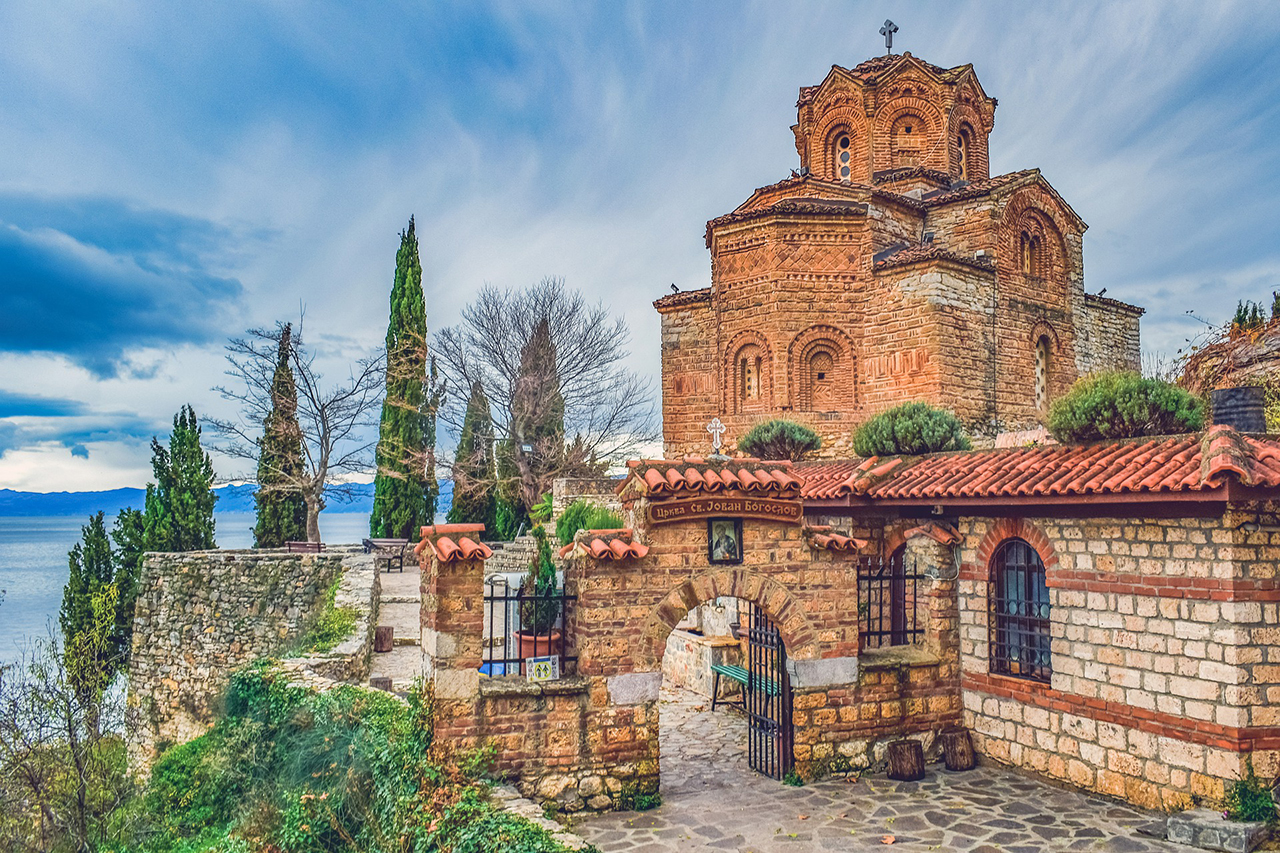 Details
We invite you to join us on this 12 days/5 countries tour. This journey starts from Dubrovnik-Croatia, we continue through Montenegro, North Macedonia, Serbia and Bosnia and Herzegovina, and ends back in Dubrovnik. Explore with us this gorgeous part of Europe!
Example hotels
Dubrovnik: Hotel Neptun,4* or similar
Cetinje: Hotel Iberostar, 4* or similar
Tirana: Hotel Tirana International
Ohrid: Inex Hotel Olgica, 5* or similar
Skopje: Hotel Ibic, 4* or similar
Belgrade: Hotel Hyatt, 4* or similar
Sarajevo: Hotel President, 4* or similar
Dubrovnik: Hotel Neptun, 4* or similar
Itinerary
Arrival in Dubrovnik, dinner and overnight at the hotel in Dubrovnik.
Day 2. DUBROVNIK - CETINJE
Morning, join a HD sightseeing of Dubrovnik. The walls of Dubrovnik girdle a perfectly preserved complex of public and private, sacral and secular buildings representing all periods of the city's history, beginning with its founding in the 7th century. Particular mention should be made of the city's main street, Stradun, the Rector's Palace, the church of St. Vlaho, the Cathedral, three large monasteries and the City Hall. In the afternoon departure for Cetinje. Upon arrival visit of town with two of the most representative buildings: The Monasteries of Cetinje and Biljarda. Dinner and overnight at the hotel in Cetinje.
Day 3. CETINJE - BUDVA - TIRANA
Departure for Budva and Saint Stefan. Apart for being famous for nearby St. Stefan's island, the Old town of Budva, which lies on a small peninsula, is known as a treasure chest of culture heritage with its narrow streets and squares are famous buildings and churches. In the afternoon proceed for Tirana, the capital of Albania. Dinner and overnight at the hotel in Tirana.
Morning sightseeing of Tirana – Albania's capital since 1920. The city tour of Tirana begins at Skenderberg Square, a great open space in the heart of the city. The most of sights are situated near by Main Square, such as National History Museum, Mausoleum of former President Enver Hoxha, Palace of Culture, and the Mosque Et'hem Bey, Clock tower. Afternoon departure for Ohrid, lake on border with Macedonia. Dinner and overnight at the hotel in Ohrid.
Morning HD sightseeing of Ohrid. Rightfully referred to as "The Jerusalem of the Balkans", Ohrid abounds in churches, the walls of which are decorated with wonderful frescoes dating back from early 11th century.
Morning departure for Skopje. In the afternoon, the sightseeing of Skopje. The capital of Macedonia is divided by Vardar River on two parts: Slavic and Ottoman. Visit The Stone bridge, Daut-Pashin hamam (Turkish bath), Feudal tower, Isa-Bey's Mosque, Mustafa – Pasha mosque, Old Skopje bazaar (market place), fortress Skopsko Kale, St. Nikita Monastery, St. Spas church. Dinner and overnight at the hotel in Skopje.
Day 7. SKOPJE—VRANJAČKA BANJA
After breakfast, departure to Vrnjačka Banja, famous Serbian spa and highly developed tourist destination. On the way to Vrnjačka Banja visit of Monastery Žiča (founded by the Serbian King Stefan "the First-Crowned" at the beginning of the 13th century), and Studenica (founded by Stefan Nemanja, who took monastic orders there choosing the name Simeon) which is considered to be the crowning achievement of mediaeval culture and art in Serbia. Dinner and overnight at the hotel in Vrnjačka Banja.
Day 8. VRANJAČKA BANJA— KRUŠEVAC— BEOGRAD
Travel to Kruševac. Kruševac was founded in late 14th century as the capital city of Prince Lazar's Serbia, and soon became its military, cultural and economical centre. Visit to Monastery Ljubostina on the way to Kruševac. After visit of Kruševac, afternoon departure to Beograd, the capital of Serbia. Dinner and overnight at the hotel in Beograd.
Morning HD sightseeing of Belgrade. The Capital of Serbia is situated on the mouth of river Sava into Danube. We visit various city quarters, including New Belgrade on the left bank of the Sava River, the luxurious residential area of Dedinje and the picturesque Old town. A highlight of the tour is our brief visit to the archaeological and historical site of Belgrade Fortress. Situated at Kalemegdan, the remains of the old city's fortify captions from the 1st to the 18th centuries overlook a spectacular panoramic view of the Sava and Danube confluence. Afternoon free for leisure. Dinner and overnight at the hotel in Belgrade.
Continue through Pannonia lowland to Sarajevo, the capital of Bosnia and Herzegovina. Drive through Drina river valley to cross the border of Bosnia and Herzegovina. City with many diversities, which shows a unique link between the East and the West. Visit to Baščaršija, oriental Svrzina house and Princip Bridge. Dinner and overnight at the hotel.
Day 11. SARAJEVO—MOSTAR— DUBROVNIK
On the way to Dubrovnik, drive through beautiful Neretva Valley and visit Mostar. Situated between Sarajevo and Dubrovnik, Mostar is the main centre of Herzegovina and was founded by the Turks in the 15th century. During sightseeing explore the UNESCO protected Old town, once the centre of the city's Islamic culture and visit Mostar's famous 14th century Bridge. Continue to Dubrovnik, dinner and overnight at the hotel.
FAQ
Are airport transfers included in this tour?
Yes, transfers to/form airport are included in the price.
Are flights included in this tour?
Flights are not included in the price.
Are all the relevant entry visa's included in the price of the tour?
Visas are not included in the price. If you require visa to enter Croatia please contact us, and we will gladly help you with visa request.
Is the tour coach air conditioned?
Yes, we use only high-quality vehicles and all are air conditioned.
Are children permitted to take part in the tour?
This tour is recommended for adults, but kids are welcomed to join.
Will there be an escort accompanying this tour?
Yes, we have qualified and licensed Tour Manager during the entire trip.
What is the maximum group size?
Are the local guides on the tour English speaking?
Yes, all guides and tour manager speak very good English.
Are vaccinations required for this tour?
Is there a limit to luggage that can be brought on the tour?
Is free Wi-Fi available in the accommodation used?
Yes, all hotels have free Wi-fi and many tourist locations in Croatia have free Wi-fi also.
What is the standard of the hotels on this tour?
All hotels used in this tour have 4-star rating.
Is there a supplement for solo travellers?
Can you assist with pre- or post-tour accommodation?
Yes, we will gladly arrange your pre/post tour accommodation.
Is there any free time to explore places during the tour?
Yes, guide will always make sure you have some free time to explore on your own.
What is the fitness level required to do this tour?
This tour requires minimal fitness level. Most activities require light walking.
What currencies are required for this tour?
Official currency in Croatia is Euro (EUR). All major currencies can be easily exchanged in banks, hotels or exchange offices. ATMs are also widely available in Croatia.
What happens if a group doesn't make its minimum required number of passengers?
In the unlikely case that departure is cancelled, every client who has paid either deposit or full amount will receive money return in full. Perfecta Travel is obliged to send information about cancellation no later than 60 days before departure date.
What is the tipping policy?
Tips are welcomed but not mandatory. Here are tipping recommendations:
Local Guide/s: 10-15€ per group for a half-day tour, 15-20€ per group for full-day tour
Driver: 1-2€ per person per day
Hotel personnel: 1-2€ per day
What kind of adapter will I need for my electronics?
Croatia uses the standard European socket with round, two-pronged plugs. You can buy an adapter at most electronics stores, or even grab one in the airport on your way out.
Map
Reviews
Alex, 47
Couple Traveller
Absolutely amazing experience and great vacation. This tour has it all. Many interesting places to see, flawless drivers and guides, tour manager always on disposal and ready to help and make the trip more amazing. We were accommodated at really good hotels with comfortable beds. Tour is long and good night sleep is something you really need every day. Each meal was a little feast. Excellent!
15/08/2019
Oliver, 54
Solo Traveller
I've just returned from this fabulous tour! I highly recommend it. We had the greatest tour guide and the bus driver, they stopped us at spectacular places to take photos! The itinerary was fascinating, we had the opportunity to explore five countries on one tour. Everything came out as planned, the guide was very knowledgeable, hotels were amazing, very comfortable beds and the service was exceptional.
07/08/2019
Emily, 37
Group Traveller
Nice tour combining few cultures and very different countries. A lot of interesting sights included. Everything went smoothly on borders, without problems, experienced driver and guide are a big part of the whole programme. Keep up the good work.
22/06/2019
Marsela, 41
Family Traveller
The best part of the tour was everything! Begin with the vehicle, comfortable, with lots of space. Then the tour manager, very professional and polite. Local guides were very interesting. Food was very tasteful. We have tried all the best and most popular meals in each country. Tour was organized perfectly by Perfecta.
30/05/2019
Maria, 29
Family Traveller
Five countries reveal tour was a remarkable journey through the Balkans! Dubrovnik is probably the prettiest city I have ever seen, but also Tirana's vibrant atmosphere and Ohrid's frescoes amazed us. Everything was well planned and there was zero stress for us. Thank you for your organization, we had a fantastic time!
29/08/2022
Stefano, 40
Solo Traveller
A wonderful tour through Balkan countries. The local guides were great, flexible, and knowledgeable about the history and local cultural sites. Highly recommend this tour!
20/06/2022