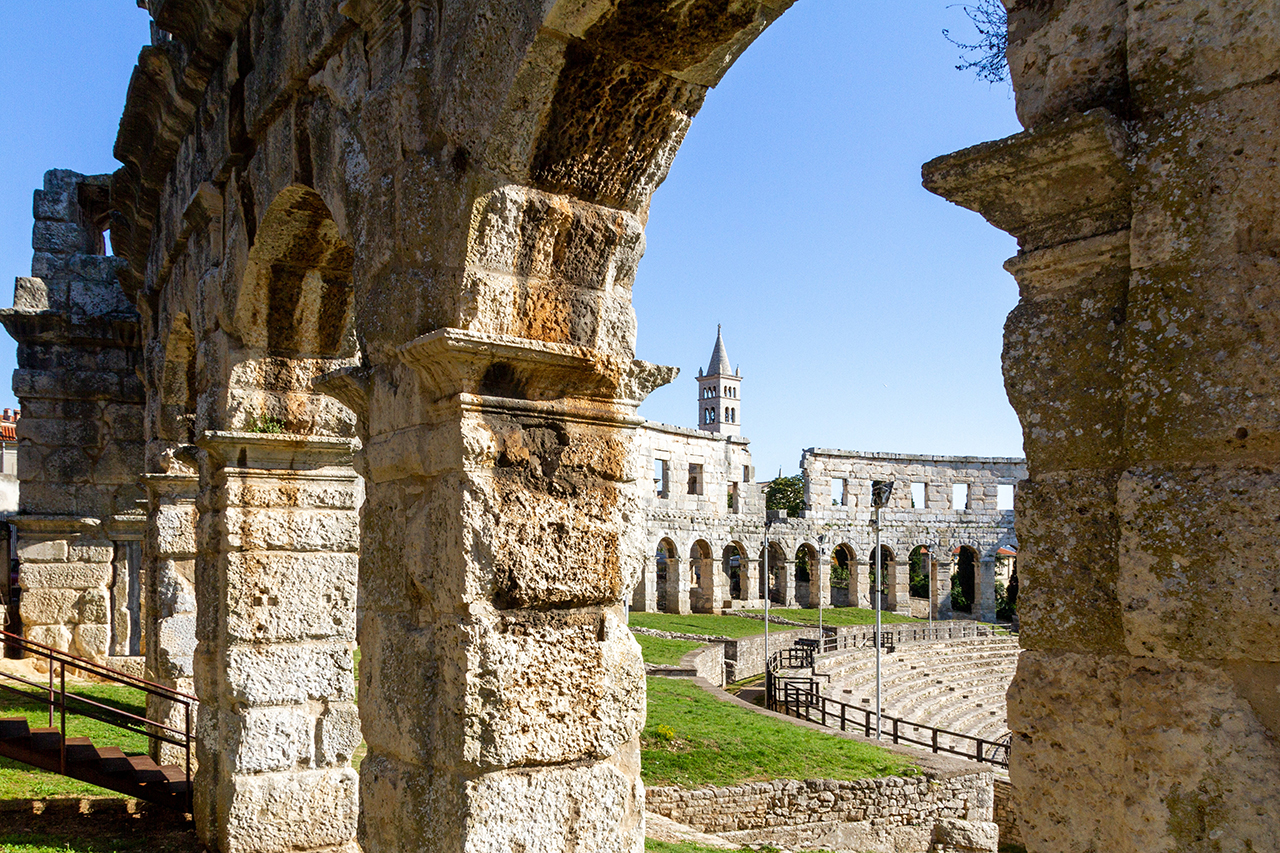 Details
Our journey starts in Venice and ends in Dubrovnik – a city on the Adriatic Sea in southern Croatia. Discover with us amazing Croatia coast, great beaches, and most famous historical towns.
Itinerary
Venice, one of the most romantic cities in the world. Join Venice sightseeing with your local guide and admire its hidden treasures nestled amid its squares, bridges and narrow streets. After sightseeing travel via Trieste to Poreč, for a 3 night stay.
After breakfast enjoy in HD included sightseeing of Poreč, well known for the UNESCO protected Euphrasia Basilica, rebuilt in the 6th century. during the Byzantine Empire. Enjoy your afternoon at leisure or join a HD Optional Excursion to Rovinj.
Day 3. POREČ – PULA - POREČ
After breakfast, enjoy day at leisure or 3/4 D Optional Excursion to Pula.
Travel from Poreč via Istrian peninsula and Učka tunnel to the city of Opatija, for a 2 nights stay.
Enjoy an included HD excursion to Opatija, one of the most famous tourist destinations on the eastern coast of the Adriatic for more than 150 years. In the afternoon you can perhaps join an Optional HD excursion to Lovran and Moščenica.
Travel along the scenic coast from Opatija to Split. Expert local guides will show you the city highlights of Zadar and Šibenik. After included Lunch in Zadar and free time continue to Šibenik where you will visit the UNESCO protected St. Jacob church. On arrival in Split check in for a 3 nights stay.
Day 7. SPLIT—SALONA—SPLIT
A local guide will show you this morning the ancient town of Split, Croatia's second largest city. Split is known for Diocletian palace, built by Roman Empire more then 1700 years ago. Today it is an UNESCO World Heritage Site, which is still home to more than 3,000 people. Afternoon at leisure or join a HD Optional excursion to Salona birth place of Emperor Diocletian.
Day 8. SPLIT—TROGIR—SPLIT
Perhaps join a HD Optional Excursion to UNESCO Trogir –the town-museum in the very meaning of the word. Lovers of cultural and historical monuments, art, original architecture and nice alleys are given the opportunity in Trogir to learn about the manifold and complex heritage from the Romanesque yard to the modern interiors.
Day 9. SPLIT—NERETVA—DUBROVNIK
After breakfast, drive along the coast to the pearl of Croatia – Dubrovnik for a 3 night stay. Stop on rout on your way to Dubrovnik for lunch at River Norin, known for its beautiful landscapes.
Sightseeing of Dubrovnik, UNESCO World Heritage site since 1979. Enjoy the wonderful city highlights such as the City walls, Rectors palace, St. Blaise and the Cathedral Church, Onofrio's Fountain and much more. In the afternoon you can join a HD Optional excursion to Konavle Valley surrounded by cypress, laurel and pine trees.
Day 11. DUBROVNIK—KOTOR— BUDVA—DUBROVNIK
Spend your day at leisure or join a FD excursion to Montenegro (Kotor and Budva). Feast your eyes on the spectacular fjords of Montenegro on this day-long trip. Stop in historic Kotor, a UNESCO World Heritage Site, Visit the cathedral of St Tryphon from the 12th century. Enjoy an included snack in Budva as well as a guided sightseeing tour of the old town dating from the 15th century.
3 night in Poreč
2 nights in Opatija
3 night in Split
3 night in Dubrovnik
Reviews
Maria, 61
Family Traveller
The best trip of all! We saw many historical sights and heard so many stories and legends about the places we've visited, got to know the culture. Tour was organized very well, all the services were planned very carefully and we felt more then welcome in each hotel, restaurant and museum. The driver was very nice and caring and he stopped us at spectacular places to take beautiful photos!
17/08/2018
Naomi, 29
Couple Traveller
Excellent and very romantic trip. Would recommend it especially for honeymooners.
23/05/2019
Katherine, 37
Group Traveller
Amazing service and many great sights are included in the tour. I was amazed by the beauty of Venice, Istria and Dalmatia. Tour manager has a great knowledge of each city and it was accompanied by many interesting stories from local guides. During the tour, we have had great meals at recommended restaurants. Thumbs up!
19/07/2019
Jason, 33
Solo Traveller
Beautiful Venice, it was a great feeling to visit that remarkable place. Enjoyed very much in other places as well. Dubrovnik was sugar in the end of the tour and we had great excursion to Konavle where we visited local household and learned much about old traditions of Konavle valley. Whole tour was really a great experience.
24/08/2019